Accounting Services for Duluth, Johns Creek, Roswell, Sandy Springs, Norcross, Dunwoody, Peachtree Corners, GA, and the Surrounding Areas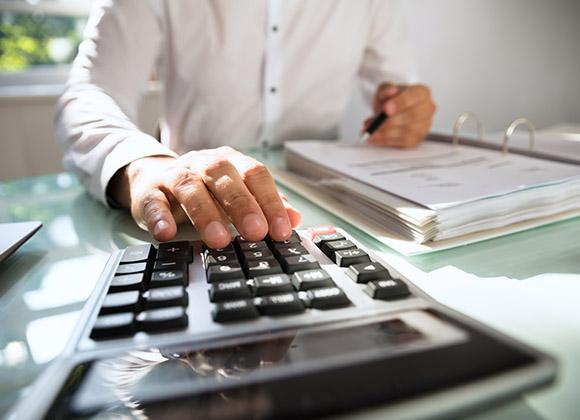 The team at Amgd K. Ibraheem, CPA has the experience and skill to bear the burden of your business's financial, accounting, and tax needs. We handle all your financial and accounting work so you and your employees can devote yourselves wholly to the development and operation of your businesses.
Having a financial snapshot of your company at the tip of your hands is important to making proper business decisions. Having a knowledgeable company handle your financial accounting and statements is invaluable.
You can concentrate on running your business with our team as your go-to accounting department. We offer complete bookkeeping services, sales tax return, payroll, prepare your business property tax return and file your corporate and individual tax returns.
International Accounting
Amgd K. Ibraheem, CPA will serve as the primary liaison between the company's international operations and corporate accounting and finance functions, and will be responsible for managing and coordinating the month- and quarter-end closes for the company's international businesses; providing internal reporting support to local and international external auditors; partnering with the Controller to provide guidance on revenue recognition issues; ensuring GAAP and SOX compliance.
Learn more about our international accounting services.
Accounting Services for Financial Statements
Get all your key business data in one place.
We are a complete, year-round financial partner for your business. Handling financial statements can be difficult when there is so much data and different pieces. Our firm knows how to make sense of all the noise so your financial statements are in a complete easy-to-understand format with the supporting documents. The preparation will be done by a certified public accountant to provide the information you need for accurate decision-making.
While getting an in-depth look at your business's health, we can get a picture of changes over time as well as opportunities. This often leads to a professional evaluation of your present record-keeping system and recommendations to ensure that your business has up-to-date financial information.
Accountant Focused on the Needs of your Business and Industry
Since 2008 we have provided the accounting, tax preparation, and other financial services tailored to the unique needs of each client, ensuring boosted results and maximized returns. We focus our efforts on working directly with clients in the industries where we have experience. We know the language and accounting practices for each industry – depreciating equipment, expense allocation, credits, percentage of completion, job costing and more.  Your industry is specific and the accounting and financial statements reflects that.
Audited Financial Statements
Given the importance of your financial statements, careful consideration of the level of assurance provided by your CPA is warranted. The type of scorecard used by your CPA is based on the level of service provided. Financial statements come with a variety of choices including the types, framework (i.e. basis or standards), and level of assurance. These choices are aimed at providing the users (management, banks, investors, etc.) with decision-relevant insight into the health and operations of the business.
Financial statements can be for management's use only or for the most sophisticated investor. Financial statements can include multiple statements (such as the balance sheet, income statement, etc.) or just one statement. They can include or omit footnotes. They can also be based on many different frameworks such as cash basis, accounting principles generally accepted in the United States of America (U.S. GAAP), and international financial reporting standards (IFRS).
Regardless of the types of financial statements, the accounting framework used, or the level of service provided, our team's industry-specific expertise is designed to increase
your efficiencies and provide excellent client service. The "hands-on" involvement and ongoing communication from our partners are coupled with tailored solutions to meet your needs.
We can prepare audited financial statements as an independent firm. We will note any discrepancies or comments so your company can double check potential financial issues and accounting processes.
We complete audited financial statements on any type of statement you need including:
Profit and loss
Balance sheet
Statement of cash flow
Changes in owners' equity
Need help with the IRS? We can also help you with an IRS payment plan and more through our IRS representation. 
Bookkeeping and Payroll Services
Bookkeeping and payroll can be difficult. And, it is never a task that be late or done incompletely. Having an outside financial firm handle your payroll can take a weight off the shoulders of your administration team. Many clients use our payroll services to save time and to avoid unnecessary penalties occurred with payroll processing errors.
Your payroll services may include:
Federal and State payroll tax
Electronic tax payment
Direct Deposit
1099 forms
Quarterly and year-end payroll tax forms
Each company has different considerations, benefits, payments, and setups.
Let us know how we can help customize payroll services for your company.
Sales Tax Services
Manage the end-to-end sales and use tax process, from the tax determination of every transaction to exemption certificate management to monthly tax returns. Contact Amgd K. Ibraheem, CPA today to find out how we can assist you in managing your sales tax and accounting.
Located in Peachtree Corners, we are centrally located to work with all clients including the areas of Buckhead, Atlanta, Duluth, Johns Creek, Roswell, Sandy Springs, Norcross, Dunwoody, Peachtree Corners, Alpharetta, and Marietta, GA.
* All of our services are rendered by trained professionals who are fully bilingual in English, Arabic, and Spanish.
Get your Accounting in order with Amgd K. Ibraheem CPA
Contact us for a consultation today.