Accountant, CPA, & Tax Preparation in Norcross, GA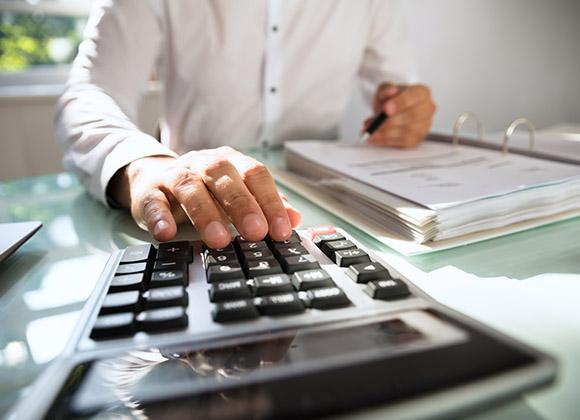 When you are looking for an accountant or CPA, what is the first thing that comes to mind? Number wizard? Thorough? Articulate? The truth is that a great CPA and account in Norcross must be all of these. While there is software that can assist in year-round financial accounting and tax preparation, nothing is as good as a great certified accountant with a full staff. We know the laws, the different classifications, and where you might be able to save.
When it comes to a part of your business that is as delicate as accounting, revenue, inventory costs, tax preparation, and more, the right thing to do for your business is getting an experienced and knowledgeable accounting firm like Amgd K. Ibraheem, CPA. We are happy to offer the best accounting services in Norcross for our clients. We are also sure to offer competitive and affordable rates so accurate CPA services in the Norcross area available for everyone. Let us handle as much of your accounting services, sales tax return, payroll, and tax preparation services in Norcross as possible so you have the confidence in your books and can turn your attention to other parts of running your business.
Tax Returns in Norcross, GA
You probably are already aware that tax preparation for businesses in Norcross can be confusing and very time-consuming. If you are in the process of looking for different tax preparation in Norcross, let us tell you what Amgd K. Ibraheem, CPA can do for you. We have been in the tax preparation business for almost 15 years working with different industries throughout Norcross and the surrounding areas. We know that each industry is different – inventory, equipment, classifications of workers, work in progress, leases, property, vehicles, and more. Therefore we have specializations throughout our staff as well as head accountants. Not only are we able to get the right preparation for your tax returns in Norcross done accurately, but we can also see where we can save you money and maximizes your deductions.
When you are ready for the right tax preparation of any type of tax forms, know that we work year-round to get our clients accurate and precise tax returns including:
Business tax return
W-2 & W-3 Forms
1099 & 1096 Forms
Property Tax Return
Accountant in Norcross, Georgia
Talk about a fast-growing city! Norcross has experienced extreme growth over the past few decades. The most recent estimate in 2019 put the city population at 16,600, an 82% increase from 9,000 in 2010. Amgd K. Ibraheem, CPA would love to help all individuals and businesses with all their tax preparation needs.