Tax Preparation, Accounting Services, and CPA in Johns Creek, GA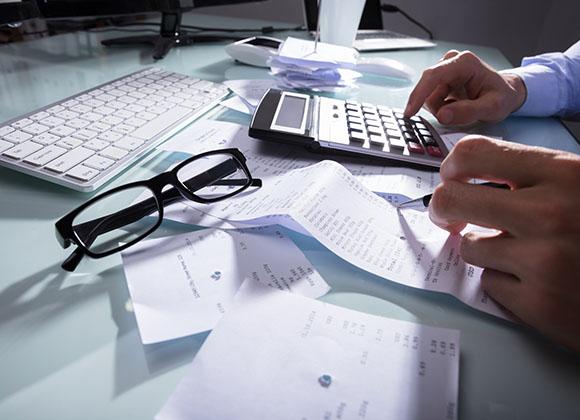 How late do you stay up trying to figure out your tax preparation in Johns Creek? Do you find yourself spending way too much time on tax preparation that could go to running your business, spending time with your family, and more?
Sometimes when a new client calls us looking for a tax preparer in Johns Creek, we find they have been trying to provide their company's accounting services and are exhausted. Or maybe they are short-staffed and don't have anyone else that can do it. We're happy to say that we have helped many different customers in Johns Creek with all their accounting services and tax preparation, even when they call us at the last minute. As a CPA firm with a fully experienced and knowledgeable staff, we are ready to go to work with whatever you need.
Tax Preparer in Johns Creek, GA
We know that looking for the right tax preparer in Johns Creek can be difficult. You need to trust someone to handle your accounting services and tax preparation with the utmost care and precision. We can ensure you that we know tax codes, laws, and practices inside and out. We have even helped clients when they need IRS representation after their own tax preparation or hiring an inexperienced tax preparer. This is how much we know tax laws and tax preparation and how confident we are in our services.
We also want you to know that annual tax preparation in Johns Creek is not our only service. We complete year-round tax preparation as well as end-of-year tax accounting services. Please contact us if you require any of the following:
Business tax return
W-2 & W-3 Forms
1099 & 1096 Forms
Property Tax Return
When interviewing different tax preparers in Johns Creek, we invite you to call us so we can give you an idea of our various services. While we are a tax preparation and accounting services firm in Atlanta, we love to help individuals and businesses of any size with their accounting needs.
Accounting Services in Johns Creek, Georgia
Johns Creek is an affluent suburb of 80,000 residents located in the northwest Atlanta metropolitan area. Here you'll find the only part-time, professional symphony orchestra, the Johns Creek Symphony Orchestra, with performances several times a year. Another fine arts hub in Johns Creek is the Johns Creek Arts Center with classes and camps for aspiring artists of all ages.